Mon, 26 Jun 2006
Dick Smith Electronics USB 2.0 External Sound Card
Got
this on special
for just under $20, for use with Skype.
Worked first go with Linux 2.6.15, ALSA drivers - from dmesg:

usb 2-4: new full speed USB device using ohci_hcd and address 3
input: C-Media USB Headphone Set   as /class/input/input4
input: USB HID v1.00 Device [C-Media USB Headphone Set  ] on usb-0000:00:02.1-4
usb 2-4: USB disconnect, address 3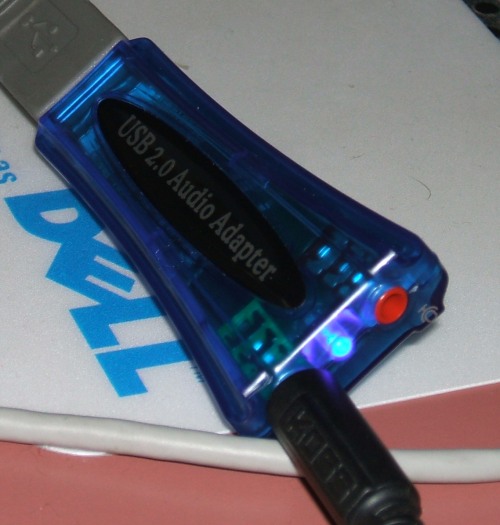 it identifies as a C-Media headhone set - but works perfectly. Sounds OK, but noiser than the uca202.
Looking inside the PC board identifies it as a Gamtec MB-102 which it presumably is a rebadged version.
Has a bright blue/purple LED that flashes when the audio is active.
Posted at: 23:02 | category: /bleeps | # | 2 comments